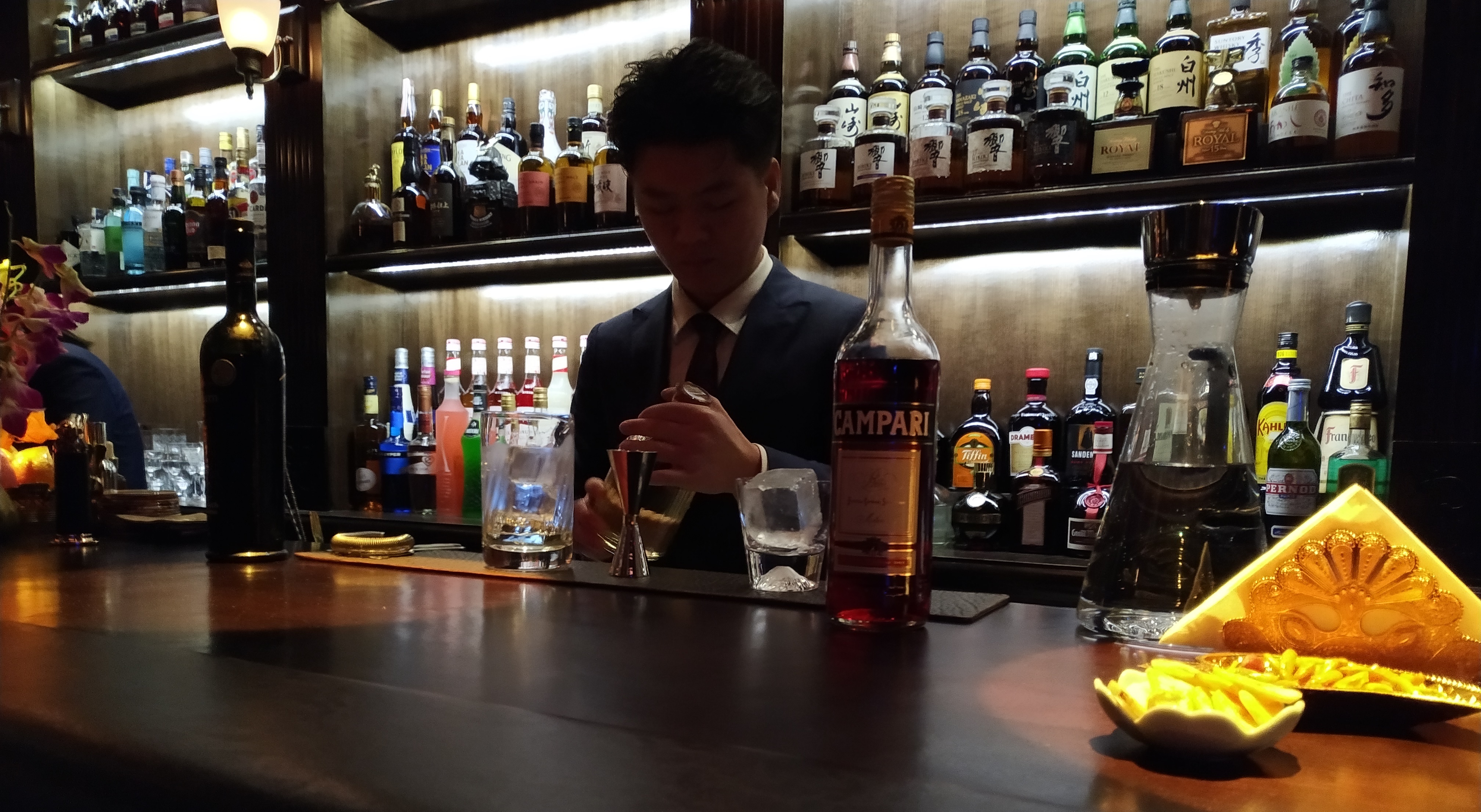 Slip off Your Shoes and Step Into Subaru, Beijing's Secret Japanese Whiskey Bar
The ringing of a doorbell to enter a secret bar has become so popular a trope that its novelty has nearly expired. Subaru, however, brings a freshness to Beijing's speakeasy scene: after ringing the doorbell, a host greets you with a pair of slippers and asks you to take off your shoes.
This is, after all, a Japanese-style speakeasy. Slippers on feet, visitors make their way around the corner on a bridge of stairs, into the singular narrow room, exquisitely decorated with classical Japanese art and tasteful furniture. The subtle paintings on the wall contrast the colorful décor and bright blue carpet with a great golden crane perched in the middle.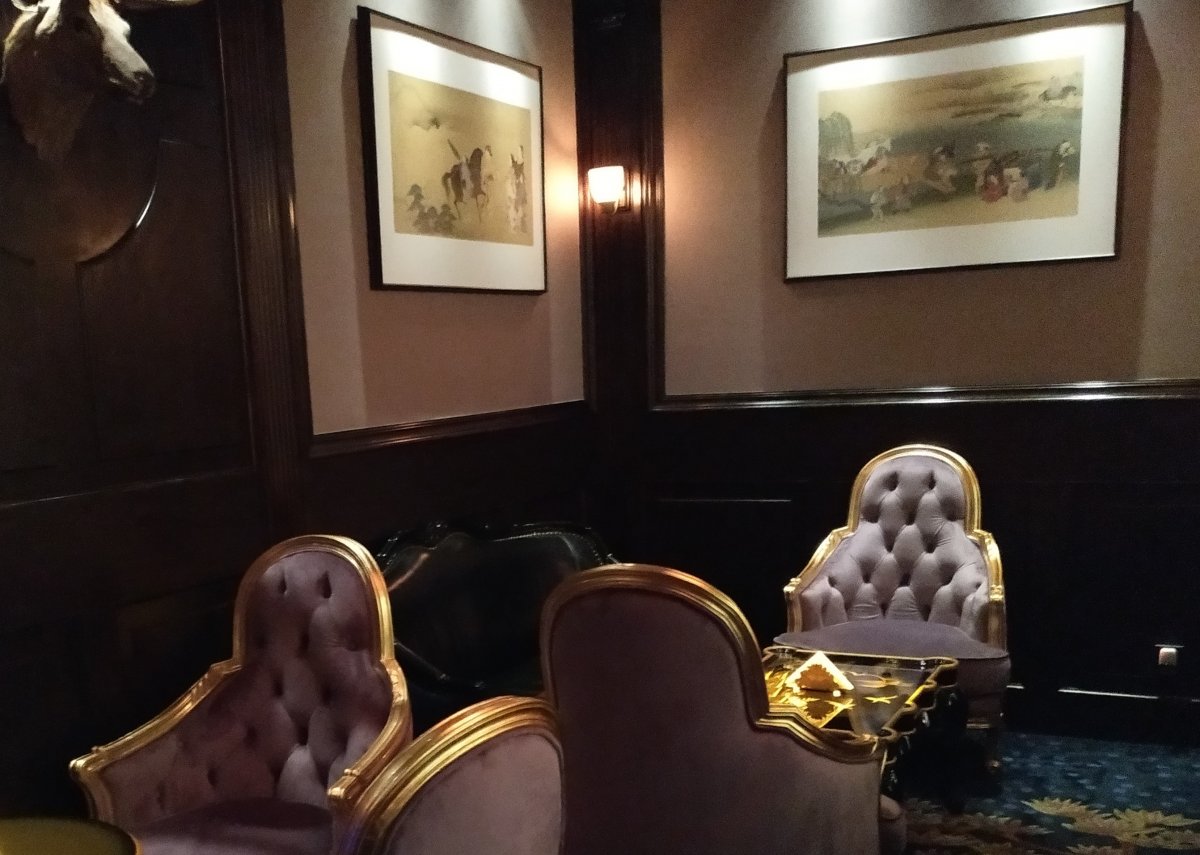 Seats at the dark, wooden bar are just as comfy as those around the painted tables. Behind it, a wide array of Japanese whiskeys is prominently displayed. To the side, a selection of Scotches that one might expect to see at typical whiskey bar: McCallans, Ardbegs, Octomores. To the other side, Kavalan and a few other global options stand at the ready.
Subaru is not a restaurant, but they don't skimp on the snackery. A basket of fruit is available for free to customers, and ordering a drink gets you not just the typical side of bar nuts, but dried dates and banana chips.
The bar staff is knowledgeable and eager to recommend one of their cocktails with a Japanese twist based on your specific tastes. On the bitter end, we tried their Negroni, made with Iichico Special Shochu in place of gin. A number of martinis are on the menu, including a couple of good choices for sweet tooths, and we quite enjoyed the Matcha Martini for its moderate approach to sweetness.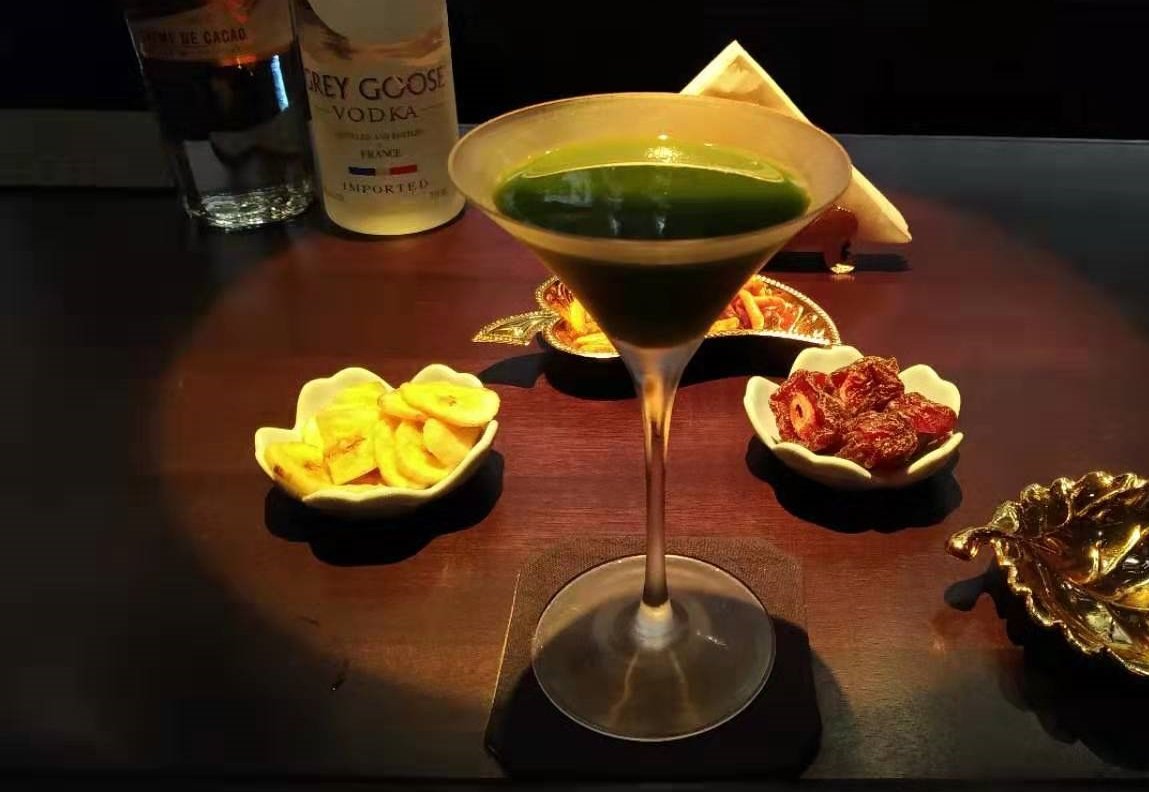 In our understanding, business has been a bit slow on the upstart, but that's all the better for a night out with a quiet cocktail and undistracted service. Moreover, while it's certainly not the only place in town with a good selection of whiskeys, it is a unique experience to drink in slippers.
Subaru
8 Xindong Lu, Yuanshoukaibojun North Area, Bldg 3, B1-008, Chaoyang District
朝阳区新东路8号院首开铂郡北区3号楼B1-008
READ: Beijing's Ultimate Happy Hour and Drinks Deals List: 2019 Edition
Images: Joey Knotts
Comments