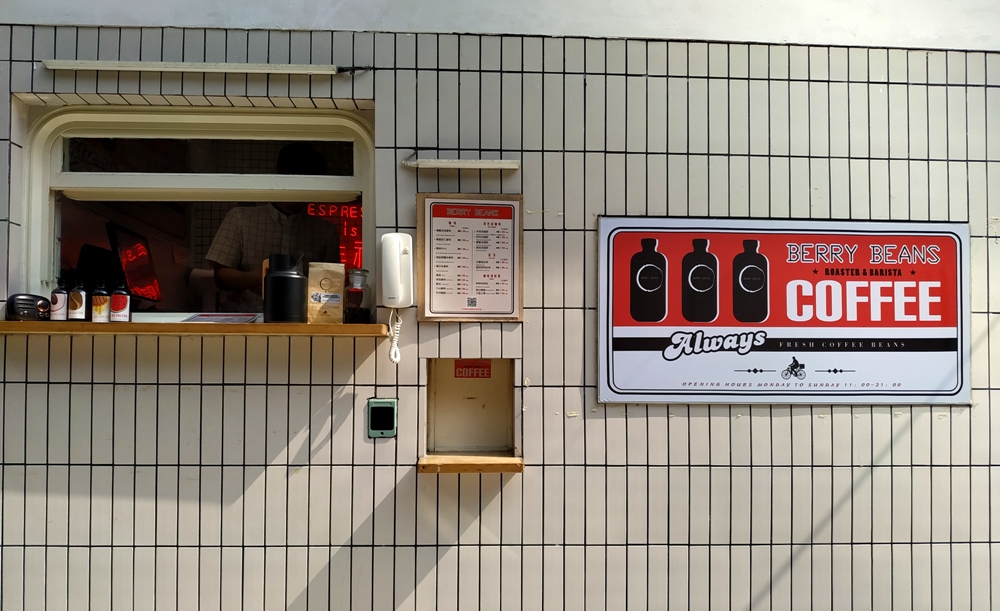 Berry Beans Moves in on Sanlitun Street Side Cold-Brew Market
If it ain't broke, don't fix it. This adage seems to be the guiding principle behind Berry Beans' latest coffee outlet, a street-fronting hole in the wall located just north of Slow Boat Brewing on Sanlitun South Street, opposite Taikooli. Observant passers-by and faithful readers of the Beijinger will recall that we first reviewed this location back in July 2018 when it went by the name of Chunli Coffee Co. 
Chuli Coffee, it would appear, is no more. So what's changed? Well, not that much. Same tile façade, same red neon sign (though now it advertises espresso), same wooden windowsills. Despite the new sign guaranteeing always fresh beans, this all seems like a vast simplification compared to Berry Beans' other multi-floor locations, suggesting that Berry Beans may be hoping to use this Sanlitun spot to increase their exposure. Despite their history of producing wacky coffee drinks, the other cafe locations are rather off the beaten path, and therefore unknown to many Beijingers.
This Berry Beans location is strictly to-go and offers neither seating nor entrance. Orders are placed at the window and served through a dispenser below. It's appropriate then that primary option here is the series of iced coffees served in takeaway glass bottles that are perfect for take-away and even have great reuse value.
Berry Beans is no stranger to experimenting with flavors in coffee. They've bottled up their classic Hive Honey Ice Coffee, which is a nice enough change of pace for taste buds, but we found the flavors in their Litchi Ice Coffee to be a bit more integrated, giving the coffee an almost juice-like quality. They also carry watermelon and unflavored versions, all of which come in a round bottle with a dark tint. Those who grab their afternoon coffee here often will soon have plenty of glass bottles to store their own special potions and home products (remember: reuse comes before recycle!).
The new window presents a nice opportunity for those who haven't yet tried Berry Beans to give their flavors a go when passing by. It may not have the ambiance of their carefully decorated shop at Dongzhimen, but hey, there is a certain charm to your coffee coming to you through a literal hole in the wall.
Berry Beans 
6 Sanlitun South Street, Chaoyang District
朝阳区南三里屯路6号
READ: Think the Shame Away: Discovering the Art of Mindful Eating
Images: Joey Knotts, Dianping
Comments