Events That Won't Leave You Hungover, Oct 8-13
We take a break after a fun-filled, and perhaps slightly askew, weekend, putting down our drinks to take a more productive look at the days ahead in Beijing. Here is our top pick of this week's Events That Won't Leave You Hungover...
Tuesday, Oct 8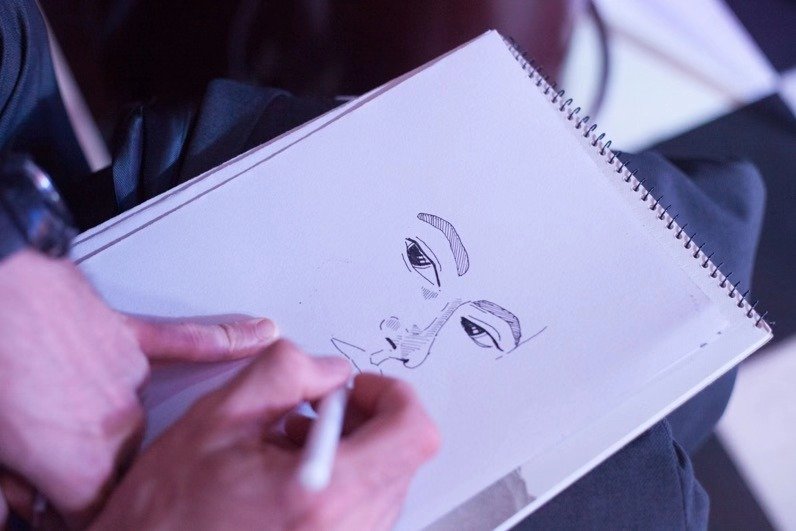 Drink and Draw
On Tuesday it is time to get creative at Modernista. Drink and Draw is not only a drawing class but an open, free, and creative space for anyone who enjoys drawing while having a quiet drink. It features different models and themes every week, with accompanying music and ocassional performances. Come to draw and wake up your creativity. Free. 9pm-11.30pm. Modernista
Wednesday, Oct 9

A Crash Course to the Forbidden City
Beijing's Postcard's "A Crash Course to the Forbidden City" attempts to unlock the meaning behind the chambers of the Imperial Palace. In a condensed and hopefully entertaining way, they will offer you a comprehensive history of the palace from when it was built 600 years ago until when the last boy-emperor finally left in 1924. To learn more and register, click here for Beijing Postcards website. RMB 350. 11.am-3.30pm. Forbidden City
Thursday, Oct 10
Weekly Sci-Fi Book Club
Join The Bookworm's weekly Sci-Fi Book Club to talk about your favorite science fiction short stories! Each meeting we choose a short story to read and discuss. Authors we've talked about so far include Greg Egan, Iain M. Banks, Cory Doctorow, Andy Weir, Liu Cixin, Peter Watts, Neal Stephenson, Ted Chiang, and many others. The club meets every Thursday at 8pm. Add Olga on WeChat @Merukaba for more information and this week's reading! Free. 8pm. The Bookworm
Friday, Oct 11
Burning Coffee: 2nd Coffee Carnival
Can't start your day without a cup of coffee? Then this is the event for you. Burning Coffee will bring together more than 50 vendors, including some of Beijing's most popular independent cafés, in the heart of Guomao for a celebration of the caffeinated bean. Watch competitions (coffee bean roasting, latte art, and more), performances, and more, while sampling coffee and other food and drink options. RMB 60. Oct 11-13, 11am-8pm. China World Trade Center Garden
Saturday, Oct 12
Xiaopu Village Street Market
798 too touristy for you? Nanluogu Xiang too commercialized? Want to get out of the city and actually see something different? Then perhaps it's time to check out the weekly Xiaopu Art Village street market for a fresher experience! Xiaopu Village is located in Songzhuang Art District, Tongzhou, in the east of Beijing, and is easy to get to using public transportation. Here you'll find a large area of galleries, cafes, restaurants, art supplies shops and boutiques. Amongst the interesting places to eat, drink and shop, each Saturday afternoon the village hosts its weekly street market! Free. 4-8pm. Chuzou Coffee Shop
Sunday, Oct 13
Best of British Festival
The Best of British Festival is an annual event aimed at raising awareness of entrepreneurs, innovators, small enterprises and charities with links to the UK… to highlight British products and services, and celebrate the success that small British businesses are finding in China! There will be afternoon tea, fish and chips, bangers and mash and Indian food, entertainment, a raffle every 2 hours and a panel discussion on doing business in China! Free. 11am-5pm. The Ritz-Carlton, Beijing
The Colour Run Beijing
The Color Run™ promotes health, happiness, and fun. Join them for a signature event in Beijing's Garden Expo Park on October 13. The event is an un-timed 5km run, where runners, who start wearing white, are doused in colored powder as they run. There will be a morning and afternoon race, so you can choose your time. For more information or to register, visit 24/7 Tickets. RMB 208-498. 9.30am and 2.30pm. Beijing Garden Expo Park
There are plenty more fun, exciting (and even boozy) events in our Events section here.
Images: Unsplash, courtesy of organizers, 
Comments