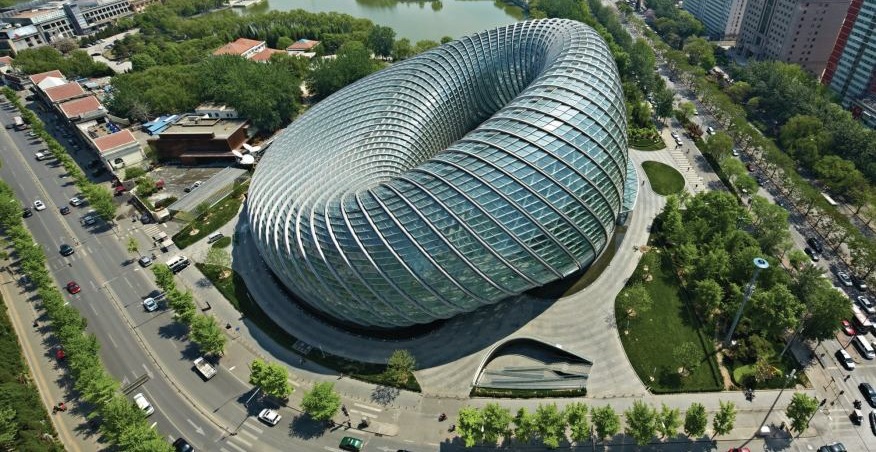 One of Beijing's Most Instagrammed Buildings is Now Open to the Public
The Phoenix Center at the southwest corner of Chaoyang Park has awed architecture enthusiasts since its construction in 2014, due in part to the fact that it seems to become an entirely different building with each shift of the viewer's perspective. From above, the building seems to emulate a Mobius strip, a sort of geometric anomaly notable for having no top or bottom, an appropriate symbol for a media company that takes its name from a mythical bird that cyclically regenerates its own life.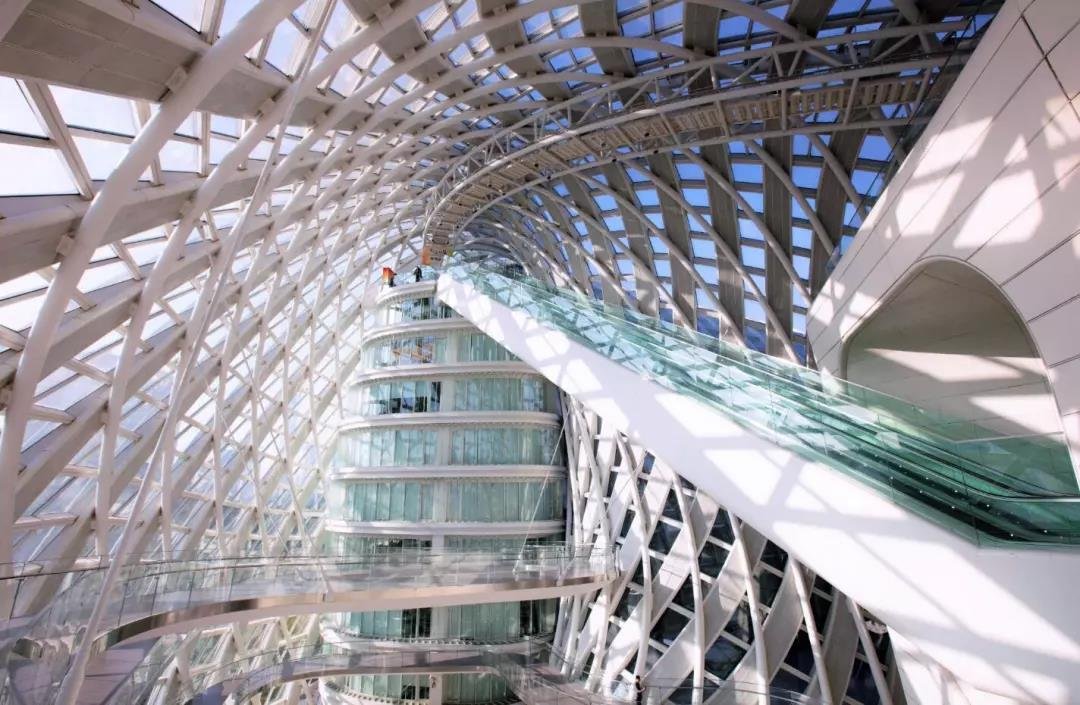 Having seen great success with its former limited-time exhibition events, the building is now open to the public, so expect to see it pop up even more readily on your Instagram than it had before. If the building's bizarre shape isn't enough to get you in the door, there are also a slew of fashion and art exhibits inside that might grab your attention. 
The current exhibition runs until Oct 18 and features works from sculptor Wu Weihuan, whose art pays tribute to notable figures throughout Chinese culture and history.
Tickets are RMB 100 for adults and RMB 50 for seniors above 65 and children. Tickets purchased now will be valid for entry until the end of 2019. Here's how to get yours:
1. Follow the Phoenix Center on WeChat. Search official accounts for 凤凰中心 fènghuáng zhōngxīn to find it.
2. Tap 主题活动 > 预顶购票. Then tap the blue button that reads 去购票 and on the next page tap the blue button that reads 立即购买.
3. For adult tickets, tap the RMB 100 option, or tap the RMB 50 option for seniors and children, and select the number of tickets you want to purchase.
4. Enter your information as indicated in the image below, then tap the blue button that reads 提交订单 to pay.
READ: Beijing's Essential Bars for Visitors: Summer/Fall 2019 Edition
Images: Architect Magazine, Phoenix Center